Who We Are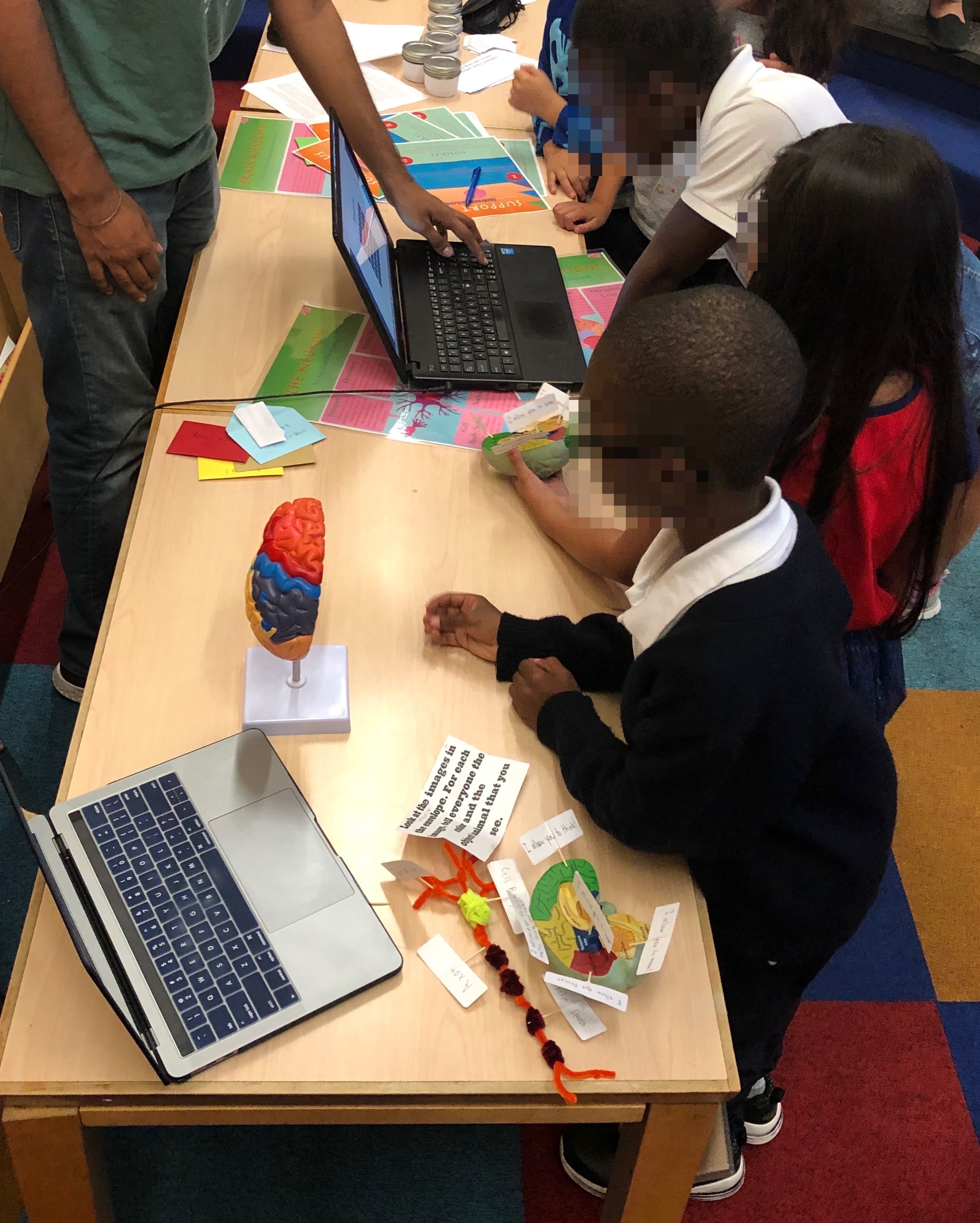 The Brain Bunch was founded in 2019 to invest students in the fascinating subject of neuroscience right from a very young age. Partnering with communities, our educational appeal comes from our interactive learning based activities.
With the help of astute mentors passionate about science and the brain, we help children explore the anatomy, mechanisms, and roles of the brain as well as the nervous system as a whole through a hands on approach.
In an engaging manner, students uncover the basics as well as the intriguing specifics about the brain that can help them answer many questions on their environment and themselves. Our initiatives encourage students to uncover STEM and develop a lifelong growth of their curiosity, a quintessential skill for any field for the future and any subject in school.
Mission
Our goals are simple: helping students explore the STEM fields, exposing students to the science behind their brains, and fostering a love for education amongst all students including those that are underrepresented in STEM. We intrigue children in the field of neuroscience with a hands on approach to showcase neuroscience concepts that we wish to share in a simplistic, captivating manner. In the process of learning, especially amongst younger students, we believe heavily in helping the students apply the concepts they learn through games. We have built novel, innovative game ideas, often relying on the collaborative team spirit amongst the students, that require the students to solve challenges by applying their knowledge. In this way, our events promise to uplift the critical thinking, teamwork, and inquisitive skills amongst the students. Furthermore, we hope to perpetuate their admiration for the field of neuroscience through our blogging page, volunteerism initiatives, and neuroscience resources that we advertise amongst participating students, teachers, and parents. Ultimately, by generating interest for the brain, we hope to expand the number of professionals in the field of neuroscience for the future no matter their background as this is an area that can really help humanity thrive in the future, and correspondingly, offer people more opportunities as well.
Why Neuroscience
Often, people ask us, "Why Neuroscience?" Here are a few reasons:
1. Neuroscience is an important field for the future
From a medical standpoint, the dementias, which are neurologically based, are expected to soon beat heart disease and cancer as the leading cause of death as our population's lifespan grows (it is already the leading cause of death in England and Wales). Even in our everyday lives, as we explore artificial intelligence through computer science to help our society function more efficiently, we ultimately explore the nature of our own minds to help us understand how we can recreate and upgrade the mind technologically.
2. Neuroscience is an interdisciplinary STEM field
3. Neuroscience invites exploration
Founder's Message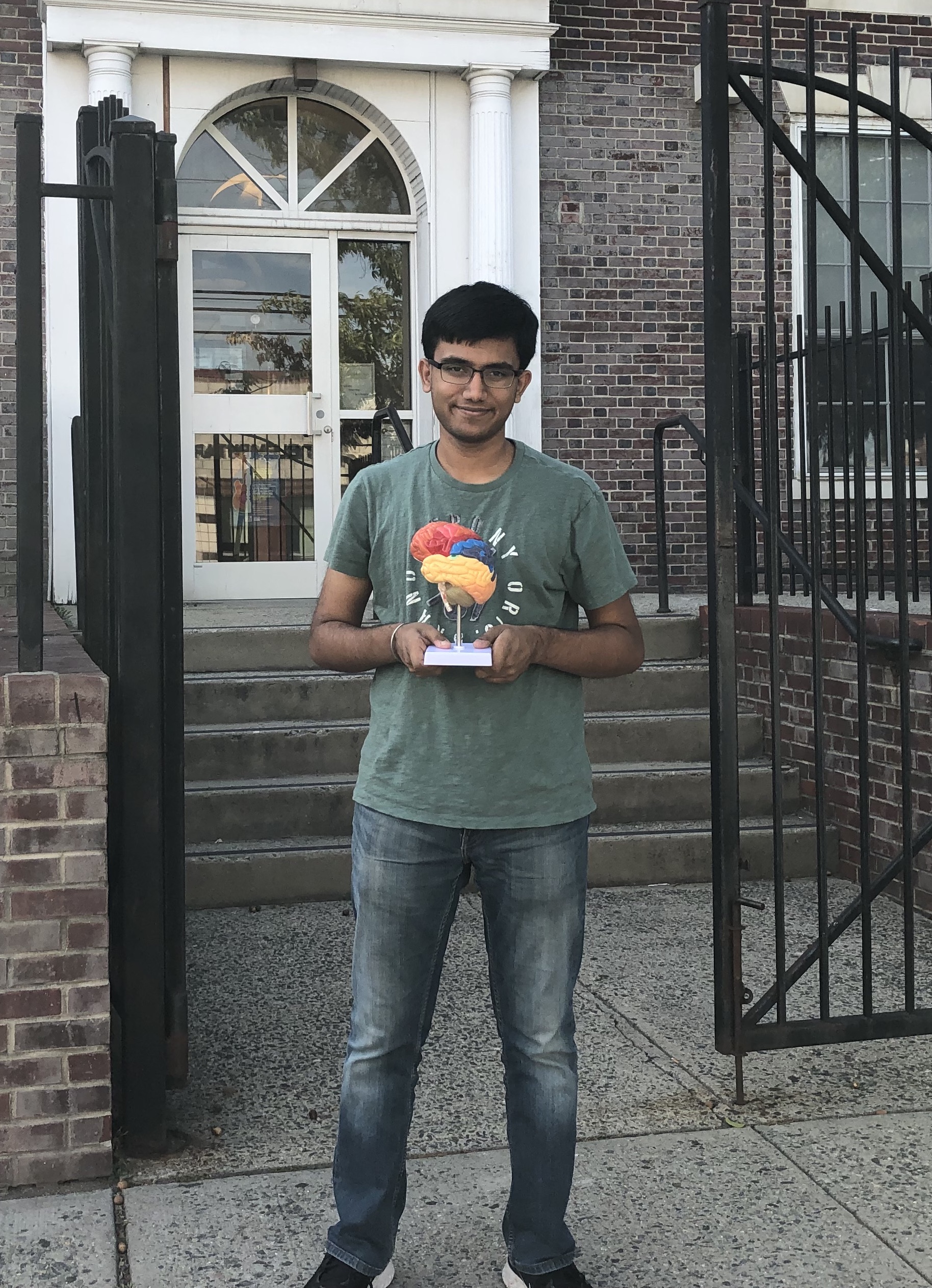 My name is Siddhant Kumarapuram Ganapath. I am a Cell Biology and Neuroscience major at the School of Arts and Sciences' Honors Program at Rutgers University–New Brunswick. I discovered my passion for neuroscience during high school in a specialized neuroscience club called the Brain Bee Club. While leading this initiative, I realized how daunting the subject could seem to students at my age and younger. However, upon venturing into the subject, I realized that it was very interesting. Neuroscience offers a wide array of topics to pursue, so upon realizing the topic that intrigues a student the most, the subject can easily become fun to explore. Personally, given my background helping children with special needs, I invested myself in exploring childhood neurological illnesses. Therefore, I began directing the club towards formulating partnerships with our school district and nearby elementary schools in order to expose neuroscience and its intriguing areas at a very young age. Our first event was the Cedar Hill STEM Fair, for which our club prepared fun activities to engage the students. From the success of this event, I proposed the idea of "The Brain Bunch." Now, I strive to work on a grassroots level with all students, including those who are underrepresented in STEM fields and/or underprivileged in order to showcase to them the potential they have to investigate and explore. In my opinion, learning becomes so much easier if it is entertaining. Therefore, I utilize demonstrations, hands-on activities, and animations that offer children the most amusing methods to learn. It is my hope to offer as many young students as I can the opportunity to explore neuroscience. Furthermore, I hope that they can retain their passion and help contribute to the field in the future when humanity will rely more on our knowledge of the brain.